The photograph below only shows some of the damage that I needed to repair.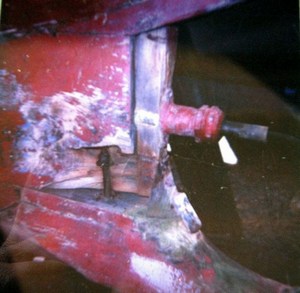 So why did I take her on?
First, I must admit that there was a certain amount of gut instinct involved, there was just something about the shape of her hull that appealed to me.
However, Mignonne also had the potential to fulfill my requirements and she was cheap.
I wanted a sailing cruiser, one which would be easily handled by an aging single hander.
As I was looking to my future plans to go off cruising on a long-term basis when I reach retiring age.
So a long keel, not too big, comfortable both for living as well as for being reasonably stiff and good load carrying ability.
Speed was not a priority however, looks were.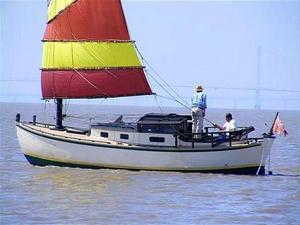 The beauty of buying a restoration project was…